Countax Powered Grass Collector PGC+
The Countax PGC+ has been specifically designed for the British garden.
This new accessory which is connected to the tractor's power take-off, allows a range of interchangeable cassettes to be fitted to it, to achieve a range of garden tasks. There is no need to purchase standalone equipment, saving you both time and money.
It is more than just a grass collector, it transforms the Countax C or B Series garden tractor into a multi-use, year-round workhorse.
Part of a cassette system, the PGC+ comes with a Grass Sweeper cassette fitted as standard.
It makes a quick and efficient job of sweeping up and collecting grass clippings and leaves, even when the grass is wet.
There's also an optional Scarifier cassette for removing and collecting thatch and moss in one action.
Grass Sweeper Cassette
Maintain the lawn all-year round with this powered Grass Sweeper cassette.
A Countax garden tractor works in a different way to other machines. A heavy roller mounted to the rear of the PGC+ produces the quintessentially English striped lawn finish. The unique action of the Grass Sweeper's brushes enhances this striping effect. A Countax stripes the lawn every time with a single pass of the PGC+.
The Grass Sweeper collects grass clippings, fallen leaves and other debris from the lawn. Fifty-one brushes rotate at over 1,100 strokes per minute to sweep cut grass and garden debris into the hopper. Even when the grass is wet, there is little risk of clogging.
The need to separately rake or vacuum your lawn is eliminated, saving time and effort. Simply drive over the material with the PGC+ engaged.
The Grass Sweeper cassette comes as standard with the PGC+. A powered grass collector is available for the A Series tractor.
*Available for C & B Series tractors only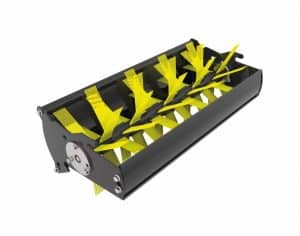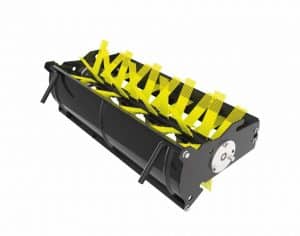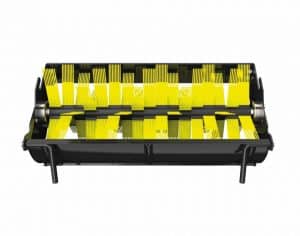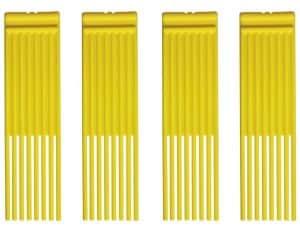 Scarifier Cassette
Twenty-four individual tines rip through thatch and moss at high speed, removing material from the bed of the lawn and into the hopper. Simply insert the Scarifier cassette into the PGC+ and start scarifying.
Another benefit of the Scarifier cassette is there is no need to buy a separate walk-behind Scarifier and collection system. The PGC+ does them both simultaneously, saving time and money. Simply unhitch the grass collector from the tractor and insert the Scarifier cassette.
In order to ensure a lawn looks great and is also healthy and disease-free, it needs to be scarified to rid it of thatch and moss. Read more about the benefits of scarifying.
*Available for C & B Series tractors only